We're running it back one more time!
On October 27-29, 2023 – HISTORY SHALL BE MADE. RECORDS WILL FALL. ONE MORE TIME!
The American Pro made history in 2022 and we are coming back bigger and better in 2023! Coming back with more power than ever before, this is a THREE DAY EVENT including LIVE music with DJ Vallas, High-Definition Livestream Production, Press Conference, Full Bar and Food Menu, VIP Table Seating, and VIP After Party! YOU DON'T WANT TO MISS IT!
Are you ready to join in on the action and watch one of the biggest showdowns IN THE WORLD? Just like the last time – this event WILL sell out!
The American Pro Early bird tickets will be going live on Jan 1 – mark your calendars!!
Take your pick between VIP tables or General Admission seats, but whatever you do – make sure you make up your mind fast!
See you in the arena!
American Pro Founders,
Ana Perez @ana_smash
Micah Marino @micahmarino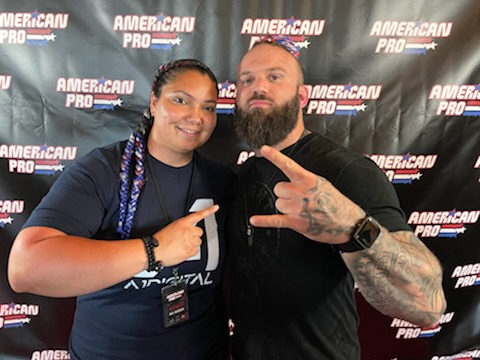 This event is brought to you by: